Who wants to work through Lisp in Small Pieces together?
This book is organized into two parts. The first takes off from the implementation of a naive Lisp interpreter and progresses toward the semantics of Scheme…​ this approach of making the language more and more precise not only initiates the reader gradually into authentic language-research, but it is also a good introduction to denotational semantics…​

The second part of the book goes in the other direction. Starting from denotational semantics and searching for efficiency, we'll [implement] a byte-code compiler…​ Then a second compiler, one compiling to the C programming language.
— LiSP p. xiv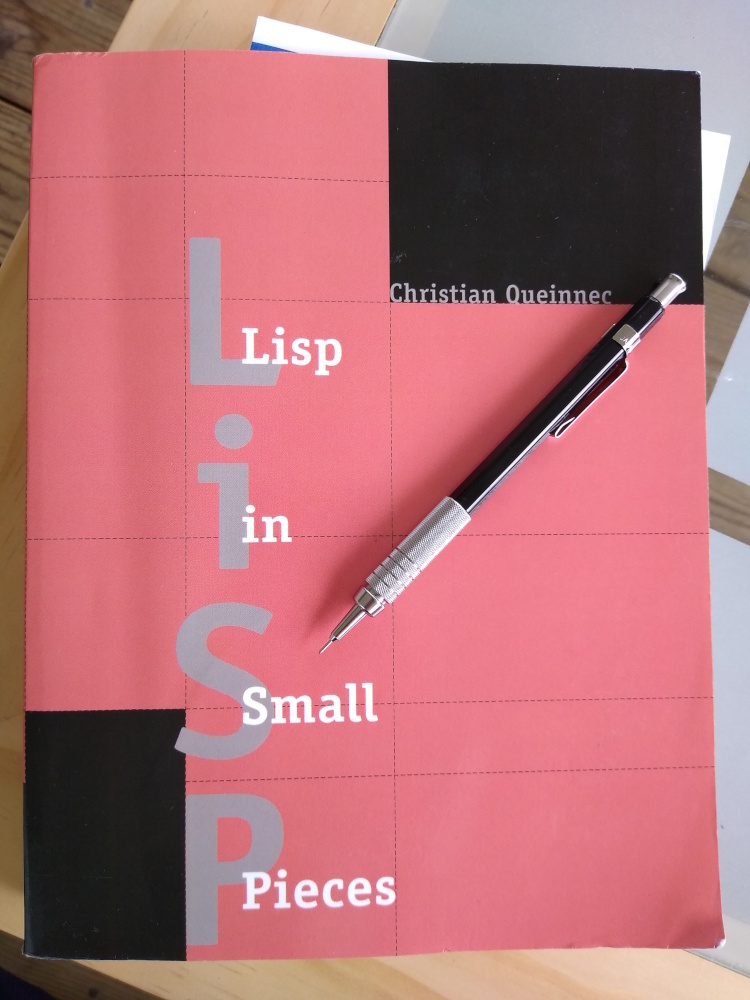 A little intimidating, right? That's why we should do it together!
In particular, I (Chouser) read chapter 1 and thought I understood it. Then I tried to re-implement the examples in Clojure and realized that I understood it only in a shallow sense. Maybe that's good enough, but maybe not.
If a bunch of us with different backgrounds and experience, different goals and levels of time availability, all work through this book together, surely we'll be able to help each other, learn from each other, and stay committed longer.
The pitch
I've set up a Slack project where we can discuss what we're reading, post our questions and successes, and plan how to stay in sync with each other. We can each engage with the text however we'd like — implement the examples in Scheme, Clojure, or something else; work through all or none of the exercises at the end of each chapter; or just skim the book. We can form sub-teams to pair on particular exercises, if that's appealing. This is open to anyone at all who wants to join.
I've never done this before, so I'm not sure how it will go. We'll need to evaluate and make adjustments once we're underway. We'll need some kind of pacing, a goal for when to finish each chapter, so we can all move on to the next one together. That means some of us will have to move on before we're quite ready, and others may wish for a faster pace and will just have to chill. If that becomes too uncomfortable you can of course go at a different pace, but then you're not really doing it together "with us" anymore. :-)
I'm also hopeful people will want join a video call every so often, to show something they've made, to discuss what they've learned, etc. It'd be nice if we got to know each others faces and voices a bit. Scheduling these will likely be difficult, so we may choose to record them and share via unlisted YouTube link or some such.
Next steps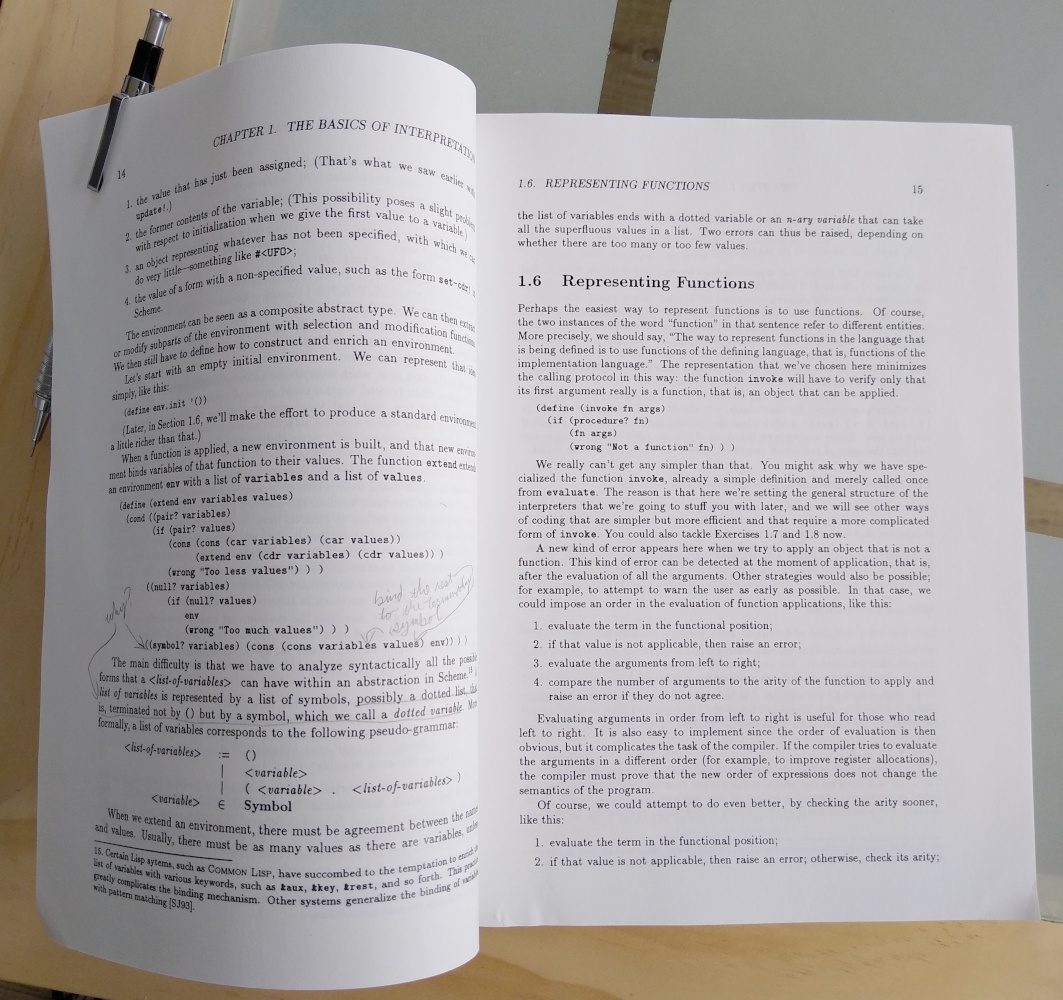 Get the book

Request a Slack invitation

Send an email to chouser at n01se.net or on twitter to @chrishouser (DMs are open, if you prefer) and I'll send you a link you can use to join the Slack discussion.

Get started!

No need to wait — start working through Chapter 1 however you'd like. I've implemented most of the examples in that chapter, but haven't started on any of the exercises. Perhaps we should aim for mid-May to finish Chapter 1, but we can discuss that on Slack.